Your Calendar is the Best Time Management Tool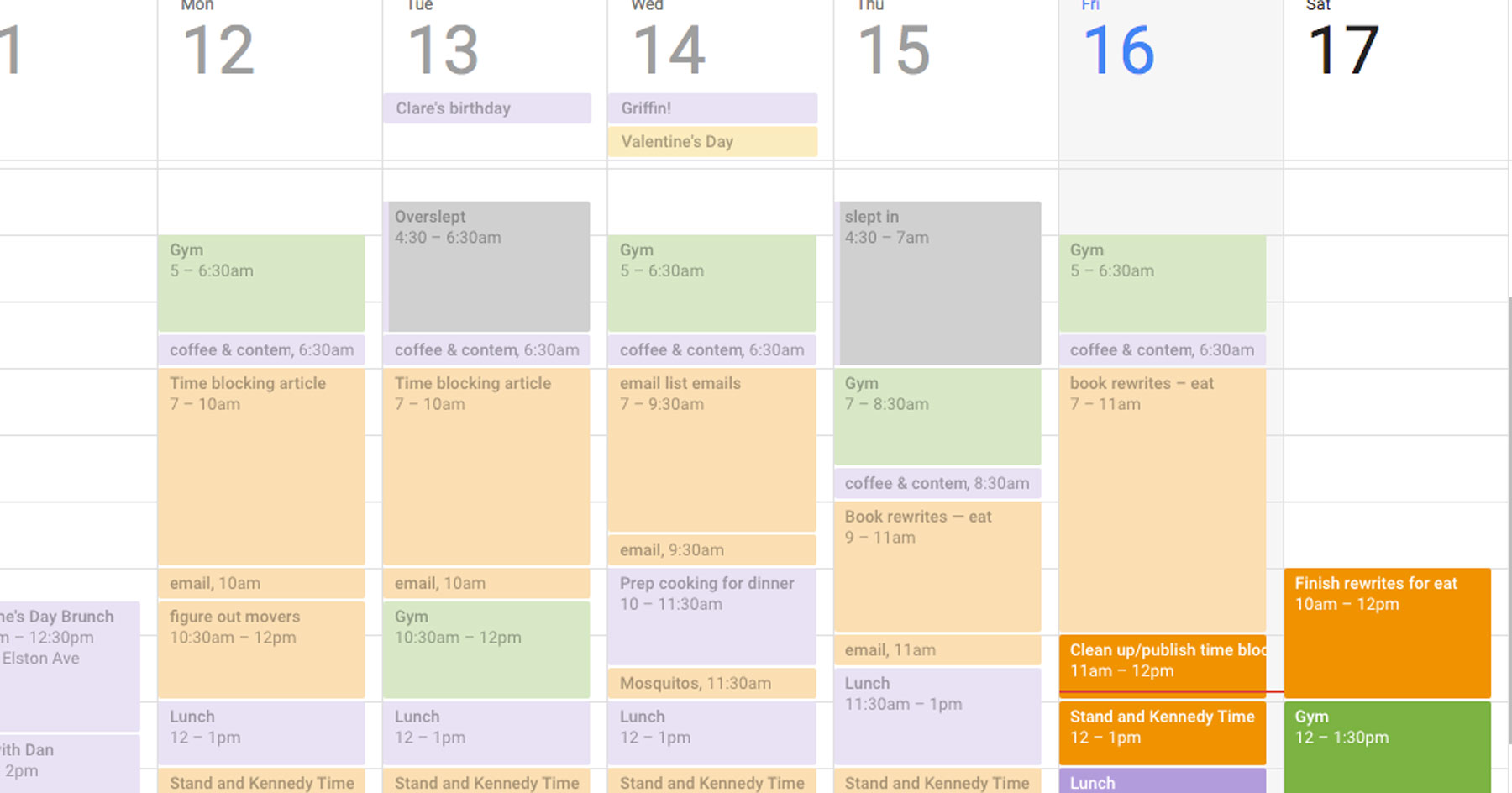 If you are looking for the best time management tool on the market today you need look no further than a really good calendar. If the idea of carrying around a large calendar at all times simply isn't appealing to you I highly recommend getting a PDA (personal data assistant) and downloading a really good scheduling software program. Your calendar is the one time management tool that will keep you in the know about what is coming in the day and days ahead. Knowledge of your needs is one of the key components of properly planning in order to meet those needs.

We live busier lives today than at any other time in history. We work hard, we play hard, and we have family commitment, PTAs, PTOs, and soccer games along the way. Sprinkle in a few doctor and dentist appointments and it's a wonder that we don't meet ourselves somewhere in the middle of town. For this reason alone you need an exceptional time management tool to keep up with all the things that are going on in your life and the lives of your family members. The family calendar is a great place to start. If you have a PDA you can fill in the information daily to make sure that any cancellations or additions are duly noted and that nothing is missed when planning your day.

Of course simply having a calendar doesn't make it an effective time management tool for you or your family. Learning how to use it or to create a system that works for your family is going to be the way that the calendar becomes the life saving device for the time management needs of your family. Who knew that in this day and age something as low tech as a wall calendar could be so important?

No time management tool can help you manage your time without a little bit of effort on your part. However, a calendar is certainly a wise investment for the price and when used properly can be the one place that all of the plans for the family are kept, decoded, and declassified. Practices, chores, meetings, appointments, carpools, bowling night, family night, and countless other important meetings and events can be tracked effortlessly by writing them down on the calendar. Learning to do this also avoids putting dinner in the oven five minutes before you need to leave the house for this, that, or the other. Having everything in one place keeps information from getting lost and plans from being overlapped or overlooked.

If you use your calendar correctly as a time management tool you will begin to wonder in no time how on earth you ever lived without this as the center of your existence. For many people this becomes a way of finding peace in a chaotic universe. Whatever your current time management problems are it is quite possible that using a calendar to help keep things on track and on target will be a huge benefit to you and your time management abilities.

If you look around you should find that there is more than one great time management tool on the market. The key to being successful when making major life changes is that you must slowly integrate. I recommend beginning with changing your mental attitude towards time. Being bound to the calendar allows you to see where your time is really spent each and every day and where you might be able to find quality time in the midst of your busy lives and schedules. Try it for one week and see what a difference this incredible time management tool makes in your home.